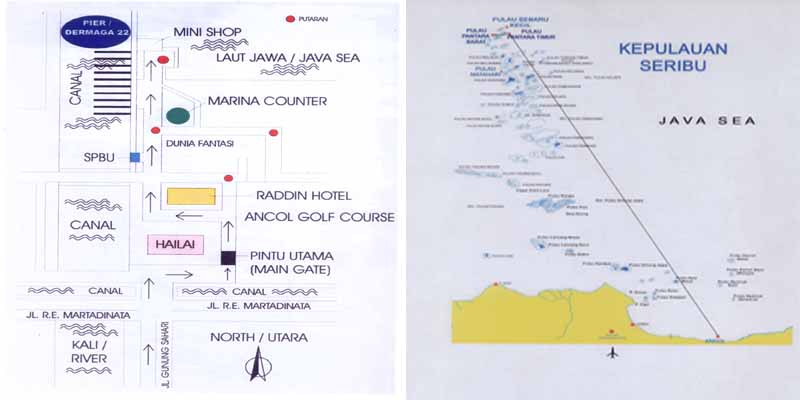 Keberangkatan kapal :
Boat Departure from Marina
~ From Marina Ancol, Pier No. 22 at 08.30 am
Please stand by 30 minutes before departure time.

Boat Departure from Island/resort
~ From Resort/Pantara island at 13.30 Pm
Please stand by 30 minutes before departure time.

By Boat :
Saat ini untuk menuju ke Pulau Pantara hanya bisa dilakukan dengan kapal laut , management Pulau Pantara menyediakan untuk transportasi ke Pulau bagi tamu-tamunya dengan menyiapkan kapal yang memenuhi syarat standard keselamatan pelayaran dan diawaki oleh crew yang ber- ijazah pelayaran, semua penumpang tamu kami asuransikan ke PT. Jasa Raharja, Lama perjalanan kapal menuju Pulau Pantara sekitar 2 Jam melintasi beberapa Pulau yang berada di Kepulauan Seribu.

Lokasi :
Kepulauan Seribu (Thousand Island) located at Teluk Jakarta a 5* South Latitude and 107* East Longitude. East Island = 117.750 sq. meters , Which only 40 nautical miles North of Jakarta, the capital city of Indonesia, the resort is easy to reach.

Bagasi :
Kami menyarankan membawa barang seperti pakaian dan kebutuhan yang lain, sebaiknya yang hanya diperlukan di resort, karena keterbatasan bagasi di kapal.