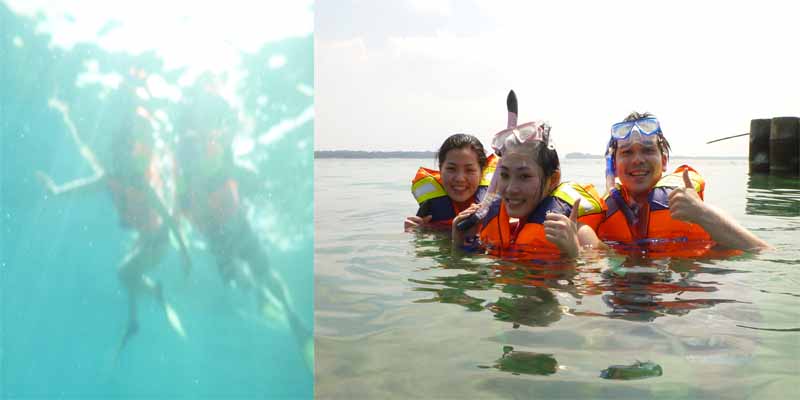 Welcome to Pulau Seribu Marine Resort or known Pantara Island This is a joy for us to welcome you as our guest and we hope that during your stay at our resort can feel you, and give the best service to you, we provide key information about the Island Thousand Marine Resort (Pantara Island Resort)

Tips Travel Route :

Boat Departure from Marina Hotel ~ From Marina Ancol, Pier No. 22 at 8:30 am
Please stand by 30 minutes before departure time.
Boat Departure from Island / resort
~ From Resort / Pantara island at 13:30 Pm
Please stand by 30 minutes before departure time.
Check in time: Read • At 13:00 pm
Check out time: Read • At 11:00 am
Meals: Read Breakfast: at 07:00 ~ 10:00 am
Lunch: at 12:00 ~ 14:00 pm
Dinner: at 19:00 ~ 21:00 pm

Cockatoo Restaurant serves: Read Indonesian, European and Chinese Cuisine.
Credit cards: Read Type of credit card we received
• Visa Card
• Master Card
• Amex Card
Free Facilities: Read • 1 (one) hour 30 minutes snorkelling or canoeing
• Swimming Pool fresh water
• Tennis Court
• Table tennis
• Karaoke / Singing It
Clothing: Read • Clothing appropriate informal lightweight and comfortable and easy to absorb sweat.
• It is recommended to wear shoes or sandals if you want to walk around the island or playing at the beach.
Cockatoo Restaurant Dress Code: Read Not allowed only to wear bathing suits.
Rental Shop
• Open at 09. Am ~ 17:00 pm
• Beach Towel are available
Deposit Box
For goods - valuables can be stored in safety box, can call the front desk to the number 300.301
Telephone Number Internal
• Front Desk: 300, 301
• Restaurant: 302
• Main Kitchen: 303
• Housekeeping: 304
• Engineering: 307
• Rental Shop: 312
Electricity: Read Operates 24 hours, Voltage 220 ​​volts, 50 Cycles. Security Security Guard on duty for 24 hours, ready to provide security and tranquility to all guests during their stay at the resort. language Indonesian is the official language. laundry Laundry service is available 24 hours
Telecommunications: Read Available unt Tower cellular telephone Luggage: Read
• Will be taken by our Bellboys upon check-in and check out.
• On the check out day, please leave your luggage outside of your cottage at 11:00 am and our bellboys will collect it for you and bring it to the front jetty.
• Please check your luggage before you get on to the boat.
Hot water supply: Read With summer temperatures can reach above 40 degrees Celsius, which is capable of producing as much as 50 liters of hot water per minute, and a 3000 liter capacity storage tanks, operating supply to all the cottages for 24 hours.